Event box
ARCHIVES TALK | Historical Medical Collections in the 21st Century
In-Person
Join UCSF Archives & Special Collections for an afternoon talk with Jeffrey S. Reznick, PhD, chief of the History of Medicine of the National Library of Medicine, the world's largest biomedical library, located on the Bethesda, Maryland, campus of the National Institutes of Health.

In this talk, Reznick will offer an overview of the division, its current partnerships and programs, and its future plans as he and his colleagues embrace the future as stewards of the past, as the NLM itself anticipates its third century under the leadership of Patricia Flatley Brennan, PhD, RN.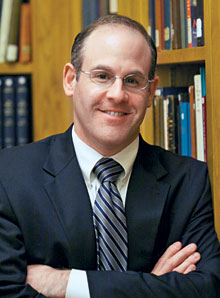 Reznick joined the NLM in 2009 following his tenure as director of the Institute for the Study of Occupation and Health of the American Occupational Therapy Foundation. Dr. Reznick's record of scholarly historical research is as extensive as his executive career in the national nonprofit sector. As a social and cultural historian of medicine and war, he maintains an active research portfolio supported by the Intramural Research Program of the National Institutes of Health, and he is the author of two books, both published by Manchester University Press in its Cultural History of Modern War series, as well as numerous book reviews, articles for the popular press, and entries in major reference works.
NOTE to registrants: If you cannot attend this event after registration, please contact Polina Ilieva to cancel at least 24 hours before the scheduled start of the event.
Date:

Friday, Oct 21 2016

Time:

12:00pm - 1:15pm

Time Zone:

Pacific Time - US & Canada (change)

Location:

Lange Room - 5th Floor

Campus:

Parnassus

Categories: